A Cup of Redemption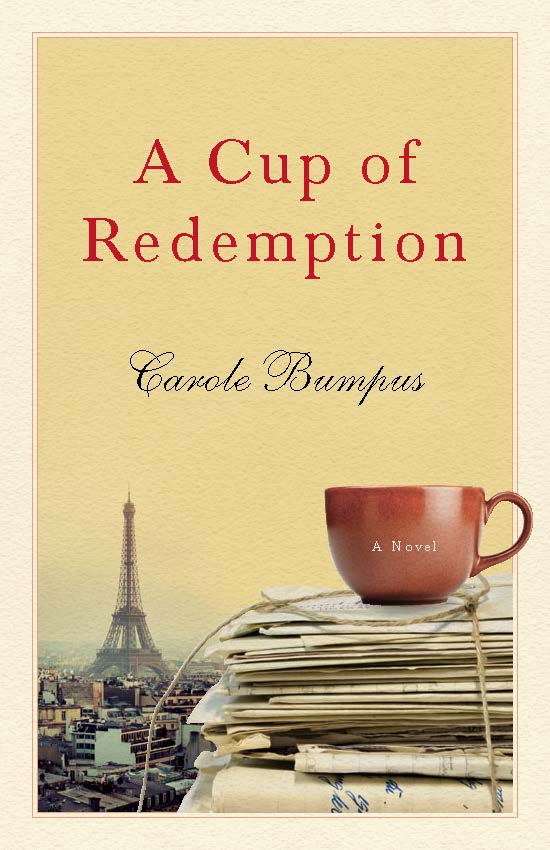 Goodreads, Amazon, IndieBound, Barnes & Noble
Awards & Praise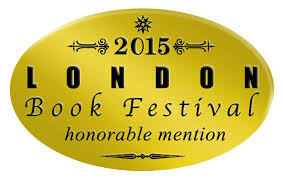 Bumpus  manages time and again to strike at the emotional hearts of her characters…
A robust, entrancing debut
[novel].
Kirkus Reviews, Indie Editor featured review
A Cup of Redemption is
…so compelling, and
the journey so rich
…
thoroughly worth reading
.
San Francisco Book Review
A Cup of Redemption is an enjoyable story about two friends — one French, the other American — in search of clues to important family secrets. Beautifully researched, this story brings to life three generations in France, including the havoc caused by World War II. A delicious tale of love, betrayal, grief and restoration.Harriet Scott Chessman, author of The Beauty of Ordinary Things
What Jung Chang's Wild Swans did for China, Carole Bumpus has done for 20th century France— re-created the epic story of three generations of women, whose family secrets went undercover during the struggle for love and survival in times of war and political chaos.Elise Frances Miller, author of A Time to Cast Away Stones
A family mystery, a dash of history, an epic cast of characters and an enticing setting give A Cup of Redemption all the elements needed for a delightful 'armchair travel' read.Patricia V. Davis, author of Harlot's Sauce: A Memoir of Food, Family, Love, Loss, and Greece
Spanning the decades from WWI France to 9/11, this historical novel explores the untold stories of women who find themselves alone and pregnant during wartime. The odyssey through France leads to the unsettling discovery of dark family secrets but ultimately, closure. Carefully crafted and emotionally powerful, A Cup of Redemption is a must read.Lucy Ann Murray, Correspondent, Fra Noi
A Cup of Redemption is a touching debut novel that tells a timeless story of wartime love, loss, and the powerful desire to become whole.
Just weeks after 9/11 two friends—one French, the other America—are drawn back into the havoc of WWII, in a search for clues to haunting family secrets.
Marcelle, born at the close of World War I, carries her father's surname—along with the shame of illegitimacy. Her daughter Sophie, born during World War II, believes her childhood nightmares are over when she marries and moves to the US. But they recur when she is called to France to hear Marcelle's deathbed request: "Find my father." Bound to redeem her mother's identity, Sophie enlists the help of her American friend Kate in the search for Marcelle's real father.
As the women struggle to solve the mystery of Marcelle's past, their lives are entwined forever when they lay bare their own deep family secrets. More than one shadow emerges as the two women track records, old letters and stories, uncovering lives torn apart during war. Unknown to Sophie, Kate gave up her illegitimate child during the Vietnam war and is awash in new shame since the thirty-year-old daughter has now found her.
Inspired by a real and gripping story, A Cup of Redemption is a carefully crafted historical novel with compelling stories about families and individuals navigating loss to overcome the shame and guilt of abandonment. A rich and powerful book for millions touched by adoption and for the mothers who made the sacrifice.
Blog posts about A Cup of Redemption
SALETÉ RÉFUGIATE – DIRTY REFUGEES REMEMBERING WORLD WAR II – PARIS:  MARCELLE RECALLS DIFFICULT MEMORIES "You asked me what I remember about the beginnings of World War II in Paris," Marcelle responded.  "What my life was like?  How I lived?  Let me see if I can remember……"  She sat quietly, running her index finger round
Read more…
0 comments